New Features Separator Added to Alchem
A shortcode is a WordPress-specific code that lets you do nifty things with very little effort. Shortcodes can embed files or create objects that would normally require lots of complicated, ugly code in just one line.

Magee Shortcodes is WordPress plugin that provides a pack of shortcodes. With Magee Shortcodes, you can easily create accordion, buttons, boxes, columns, social and much more. They allow you to create so many different page layouts. You could quickly and easily built your own custom pages using all the various shortcodes that Magee Shortcodes includes.
---
With section shortcode, users can divide the page into sections by positon setting, background customization, color diversification and so on. Now, with new features separator added to the section shortcode, Alchem pro version, one that integrated with Magee Shortcode pro version, can surely offer an optimized user experience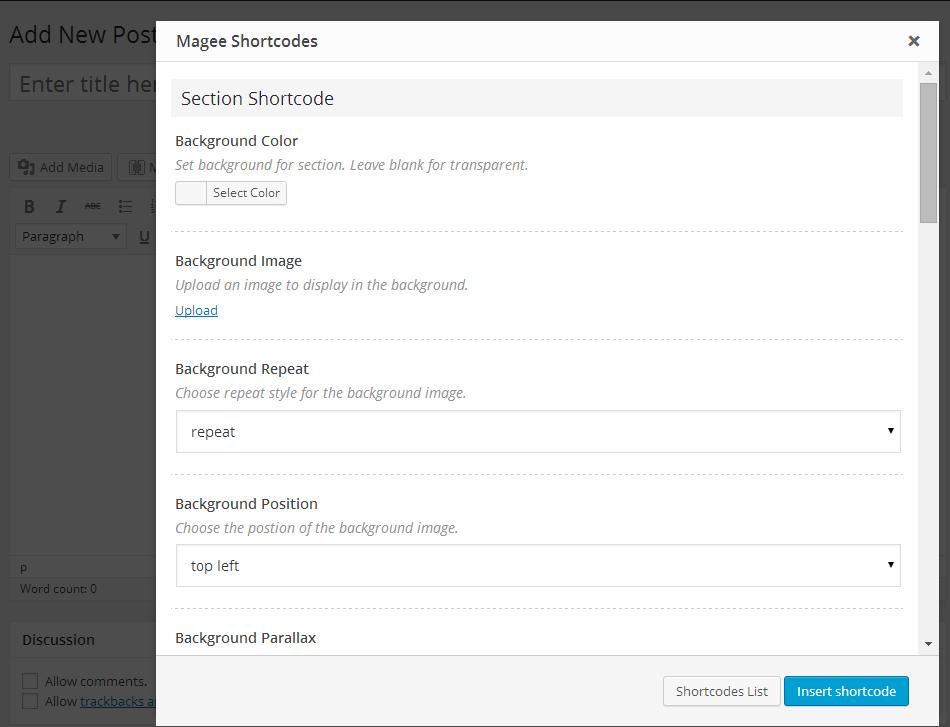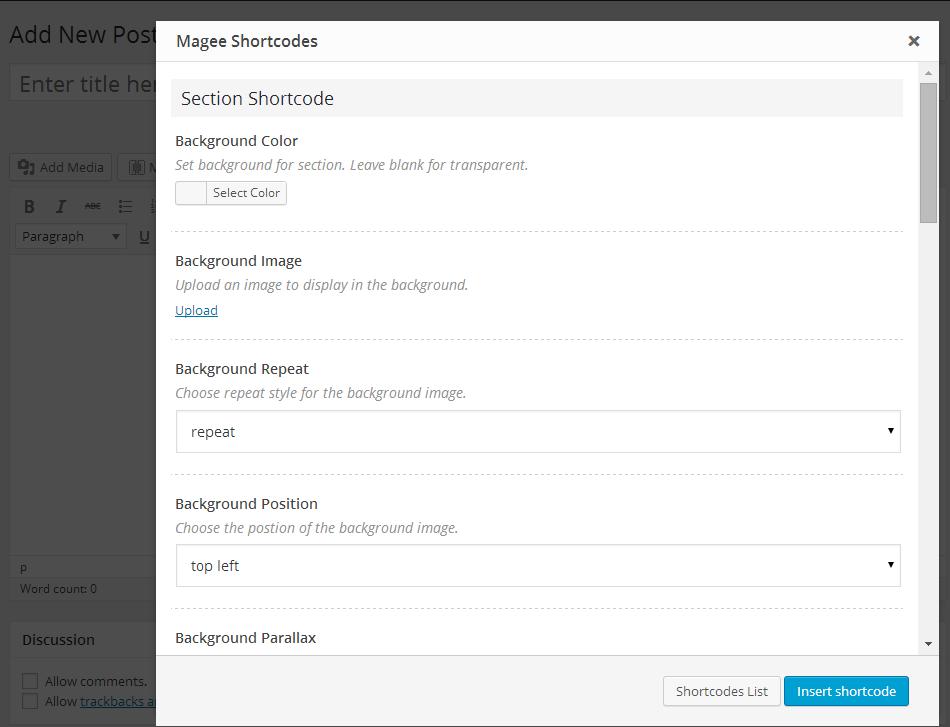 Shortly speaking, the new separator feature comes with eleven patterns for both top and bottom of the page, respectively. They can be divided as
Top Separator
triangle
double diagonal
half circle
big triangle
big half circle
curl
multi triangles
rounded split
boxes
zigzag
clouds
Take top separator>clouds as an example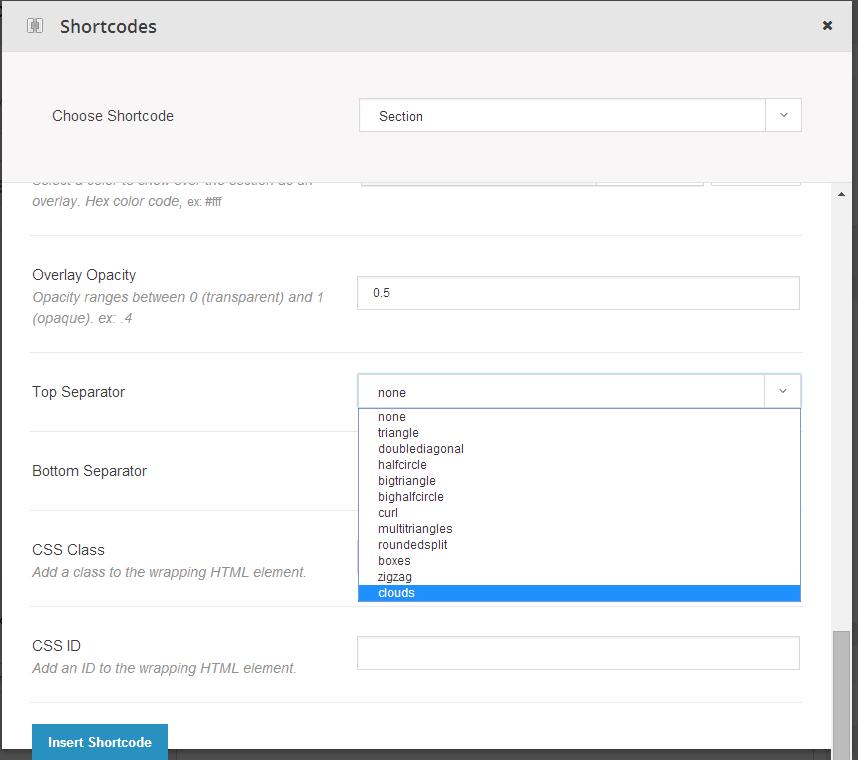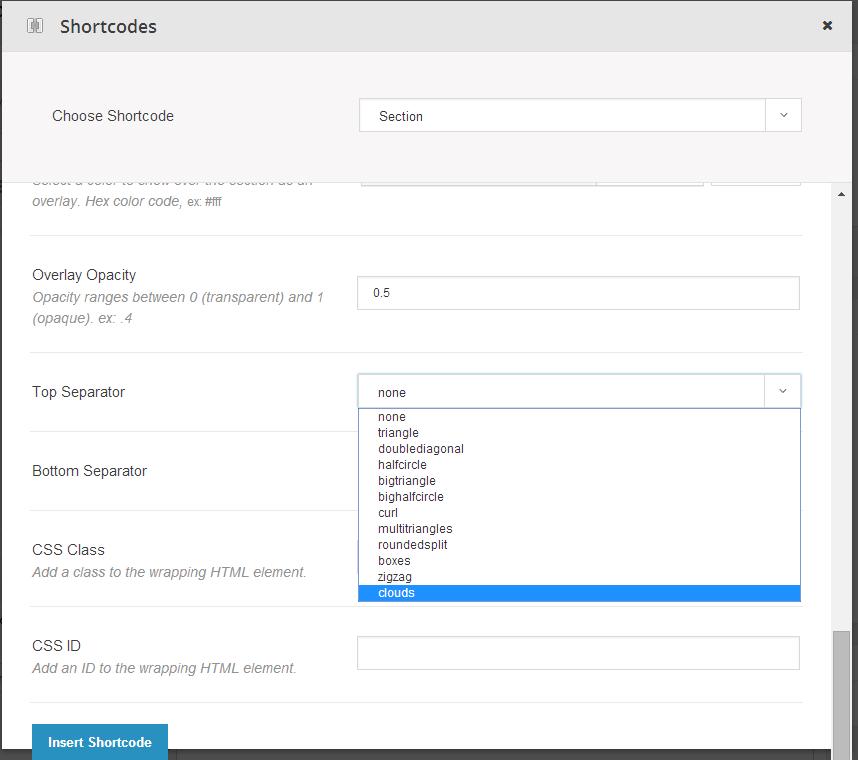 Bottom Separator
triangle
half circle
big triangle
big half circle
curl
multi triangles
rounded corners
folded corner
boxes
zigzag
stamp
Take bottom separator>stamp as an example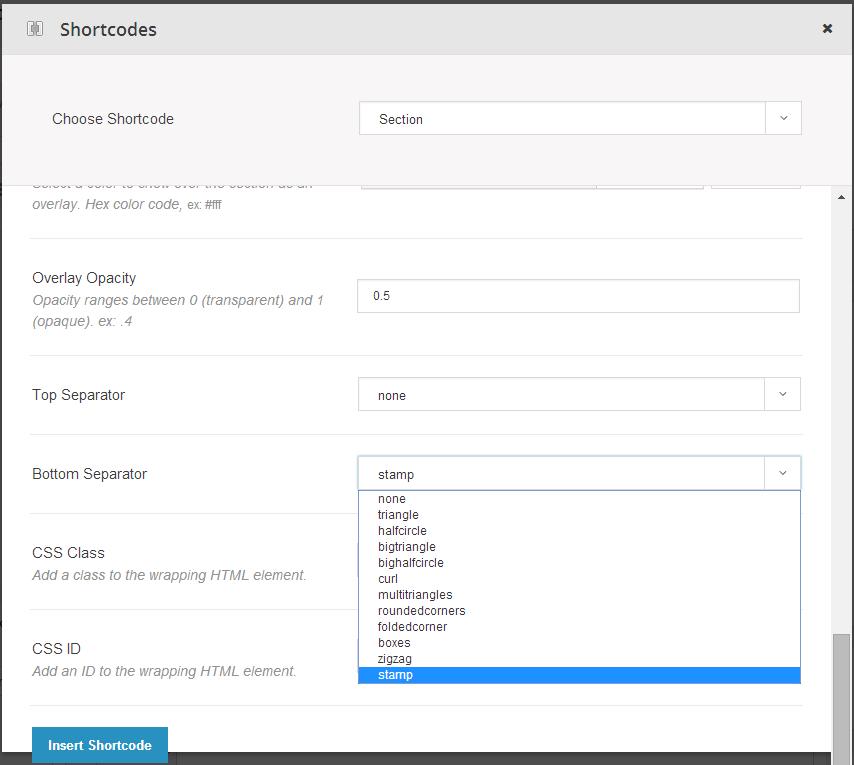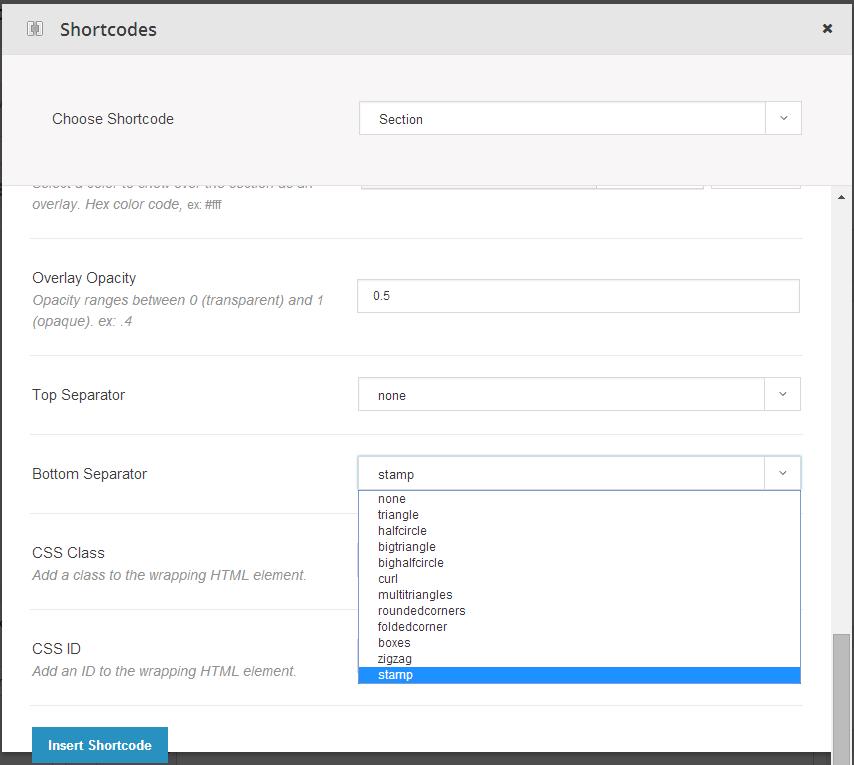 It goes like this

Well then, why not give it a try yourself?
http://www.mageewp.com/alchem-theme.html