New Free One-page Theme: Onetone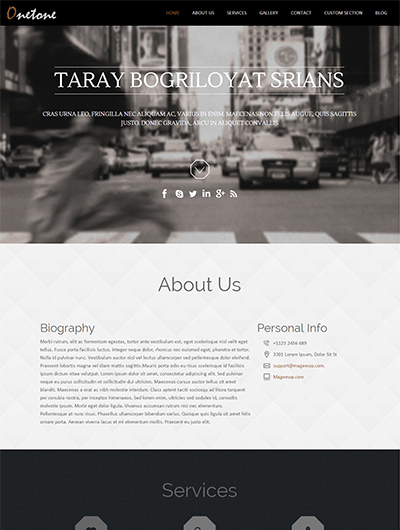 Onetone is a responsive business one-page theme based on HTML5&CSS3. Keeping up with the latest web design trend, Onetone applies the layout of one-page, which showcases all the essential features of your website on the Home page. All required information are displayed on a single page with clear order according to users' preferences. There's an extensive admin panel where unlimited sections can be easily added and re-ordered by simply drag&drop. Multiple options are available if you prefer to do some adjustments, such as changing background, uploading logo and favicon, adding custom CSS and so on.
This one-page theme works best for small business website. It's black&white color scheme represents modern, classic, elegant and high-end tastes, especially suitable for business use. The basic sections designed for business purpose have already been built for you. We've got "Banner" section for you to shout out your slogan, "About" section to present your basic information, "Services" section to introduce your business, "Gallery" section to showcase your products, and "Contact" section for customers to keep in touch with you. Besides all these existing sections, in order to provide you more flexibility while creating your own business website, we've designed a "Custom Section" where multiple contents can be added.
Main Features:
- Responsive Design:
The layout adapts to the screen size of a wide range of devices, on desktop, mobile phones and tablets alike. Your visitors can enjoy the same remarkable experience.
- Representative Gallery:
Onetone's distinctive gallery provides you the space where your products and works can be displayed in clear order.  Through simple management and adjustment of the pictures at the Admin Option Panel, the best side of your products will be showcased in the home page.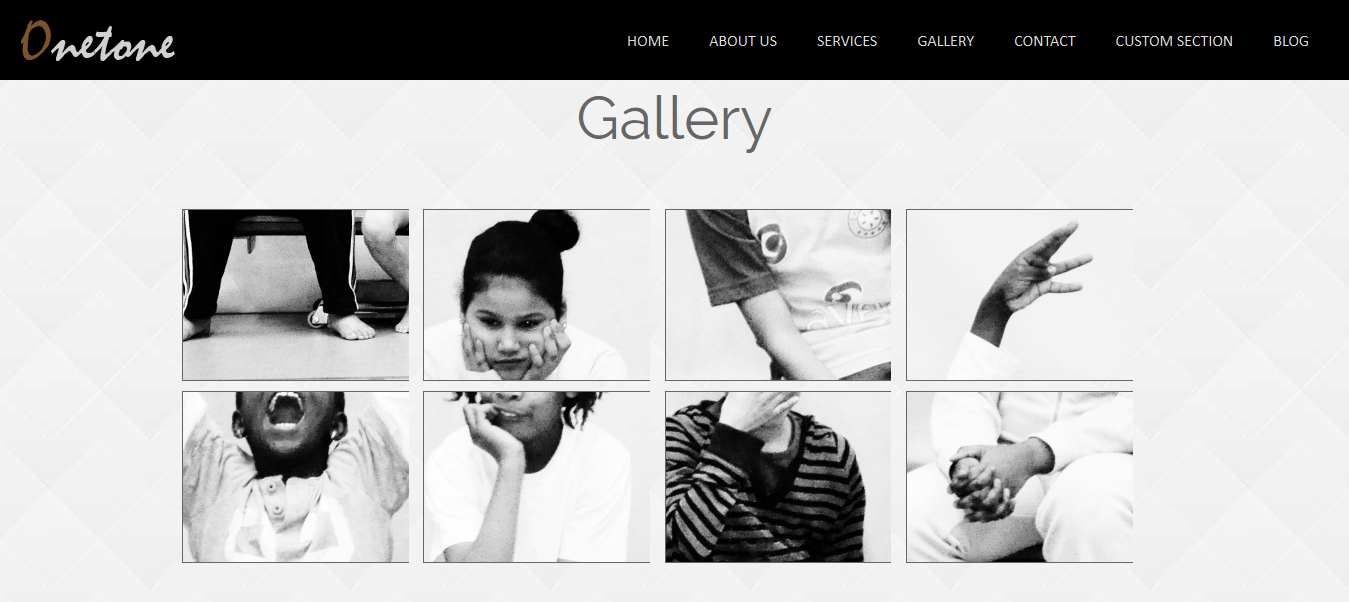 - Various Social Icons:
Onetone supports wide range of widgets and multiple social icons, such as Facebook, Twitter, Google+, YouTube and many more. You can also upload your own social icon, set your social URL, and choose whatever you want to display, which is convenient enough for linking to your business partners.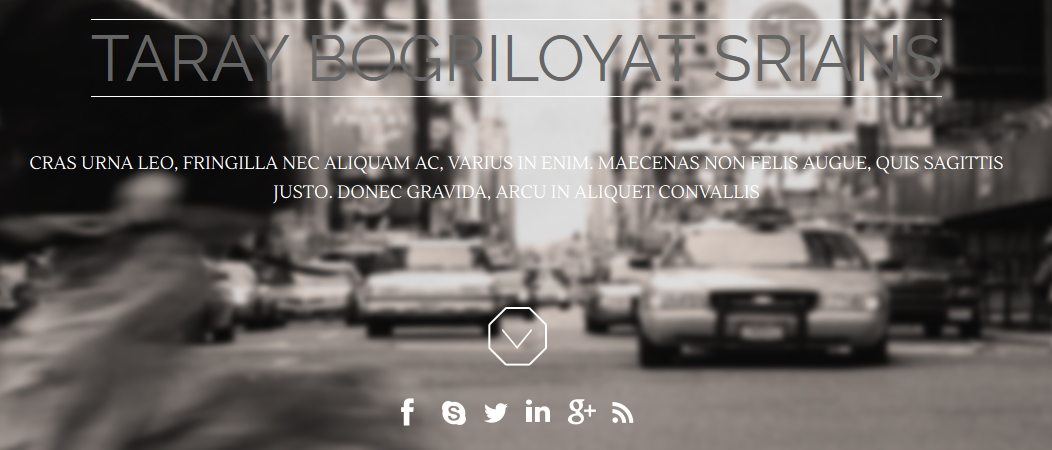 With all of the advantages and features listed above, Onetone offers you a perfect one-page template for your business website, either aiming at giving information about a business or selling products online.
Onetone will soon meet you in wordpress.org. If you can't wait to have a try now, visit our Onetone homepage and download it for free.